Nice Aqua, Michael
I occasionally work with Aquamarine. I found it calls for honest introspection & that once this is accepted/accomplished, it can & will begin to release its healing rays most abundantly.
It's a Stone most commonly linked with Water - which relates to the Emotions. However, I've found that it also possesses a fine cutting edge that links it (for me) to the Sword. It does seem to have an icy passion (Aqua-Fire!) inherent within it.
My own keywords for Aquamarine would be:
- Water/Ocean
- White Fire
- Honesty
- Serenity
- Self-awareness
- Cleansing
Here are a few of my Aquamarines:
The 'pen' wand is Aquamarine/Rose Quartz with Herkimer at the tip. I find this is excellent for using at acupressure points, for forming symbols on the body (e.g. the Cho Ku Rei with Chalice Water) and for working with the higher heart chakra.

Below are two small natural Crystals – one is etched. (Etching occurs when, at some point in the Crystalline's life, it has come into contact with a dissolving solution. This process can leave some amazing textural landscapes on the Crystal!) As you can see, it has a naturally formed hole which makes it easy to wear on cord when needs be. The other has a lovely 'rainbow' within it that unfortunately can't be seen in the photograph. It's very pleasant as a meditational tool. Additionally, Aquamarine gem-water can be highly beneficial - across the whole spectrum of our being.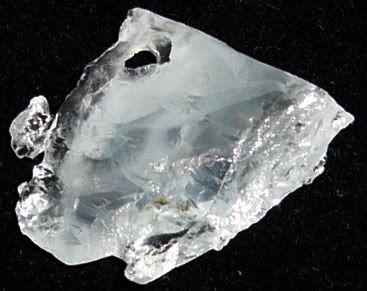 Most commonly, it holds age-old associations with the sea, mer-folk (especially maiden), sailors, courage & marital happiness. I think I read somewhere that it has been considered to be a 'Stone of Mystics & Seers'. I'd quite agree with that, because it's capable of opening the Heart/Mind to a very high level of insight & understanding. It's also said to be a Stone of the intellect & to accelerate the power of reasoning. I'd agree with that, too!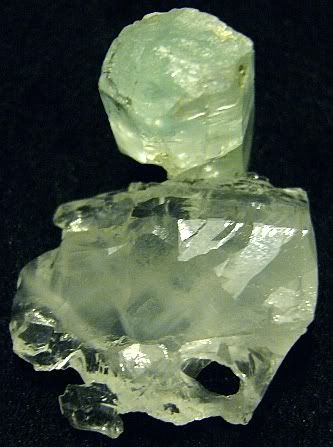 I would say that Aquamarine could also be used effectively as an aid in shadow-work, as its inherent properties would help to both identify & to embrace our shadow aspects. It has the capacity to work wonderfully to ease the transition & to make harmonious the resulting transformation.
Have you spent any more time with yours yet, Michael?